Our Team
Our most valuable resource is our people, who carry forth our traditions, values, and long-standing reputation for performance. We invest the time and energy to recruit, train and develop the best talent in our field.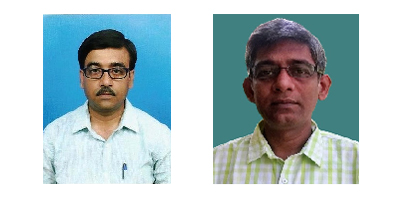 Forefront leaders are vastly experiences Technical Persons like One Residential Manager and Two Asst. General Managers empowered with all capacity of solving site related complete issues. These Leaders are assisted by Our well experienced Project in Charges, posted in individual sites in capacity of Site in Charge or Project in Charge or Project Manager as per the project requirements.
These leaders are connected, Linked & Guided from central location i.e. our Kolkata Head Office by. Mr. Kaushik Das as a capacity of Director-Projects.
These total system & functions are completely monitored and guided by the Founder of UEACPL by Hon'ble Mr. R.N. Mukherjee in capacity of Managing Director.
STAFF STRENGTHS OF U E A C P L
We are doing business based on trust. We are consistently associated with the high standards of service, quality, personal attention to clients and integrity. Because of this reputation the company has the privilege of leading some of the high profile projects. We remain true to our founding values of quality, honesty and hard work.

UEACPL select peoples BASED IN THEIR QUALIFICATION, EXPERIENCE, DYNAMISM, DEDICATION AND INTEGRITY as listed here...
| Sr No. | Designation | Unit | No. of Employees |
| --- | --- | --- | --- |
| 1 | Director | Head | 3 |
| 2 | Asst. General Manager | Head | 2 |
| 3 | Resident Manager | Head | 1 |
| 4 | Project Manager | Head | 1 |
| 5 | Project Engineer | Head | 1 |
| 6 | Senior Engineer | Head | 4 |
| 7 | Junior Engineer | Head | 3 |
| 8 | Supervisor | Head | 17 |
| 9 | Accounts & Store | Head | 9 |
| 10 | Purchase Officer | Head | 1 |
| 11 | Liaison Officer | Head | 1 |
| | Total | Head | 43 |